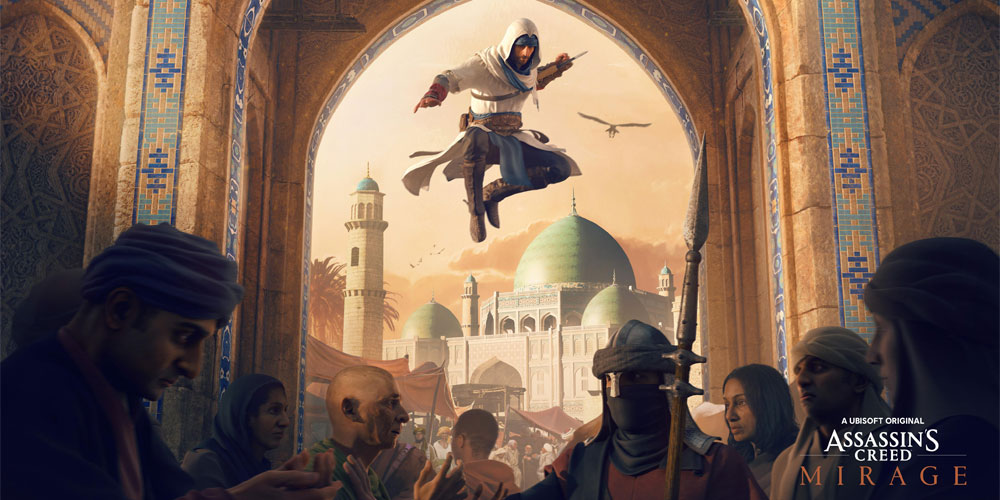 Following an alleged leak a few days ago, Ubisoft officially confirmed the next Assassin's Creed game to be titled Mirage.
Revealed as part of Ubisoft Forward's Assassin's Creed Showcase, the Assassin's Creed Mirage trailer is now out.
Cinematic Trailer
In Assassin's Creed Mirage you play as Basim Ibn Ish'aq, a cunning street thief from 9th century Baghdad.
After an act of deadly retribution, Basim flees Baghdad and joins an ancient organization - The Hidden Ones.
As he learns their mysterious rituals and powerful tenets, he will hone his unique abilities, discover his true nature, and come to understand a new Creed - one that will change his fate in ways he never could have imagined.
The main character is Assassin's Creed Valhalla's Basim, originally born in the Abbasid Caliphate during the 9th century - in an ancient Iraq setting. The events of the game therefore probably happen around 850 - 870 AD.
From the cinematic it looks like AC is going back to its roots, and even set in the interesting and intriguing ancient middle east. The bustling markets, beautiful scenery, colourful setting and people - this looks like Assassin's Creed.
It even has a callback to Ezio when Basim jumps down at one point. This looks good.
Two new Assassin's Creed games announced
During 'Ubisoft Forward', they revleaed Assassin's Creed Infinity - a new platform and hub for AC games. With this they also officially announced new games: Codename Jade set in ancient China, Codename Red set in feudal Japan, and Codename Hexe in an unknown setting but possibly to do with witchcraft. Red and Hexe will be part of Infinity and Jade will be a mobile game.
Interestingly both of these new revealed settings were often requested by fans in the past. There are not many details at this time, but it was announced that Infinity will see the return of multiplayer to Assassin's Creed (which I personally actually enjoyed in the past).