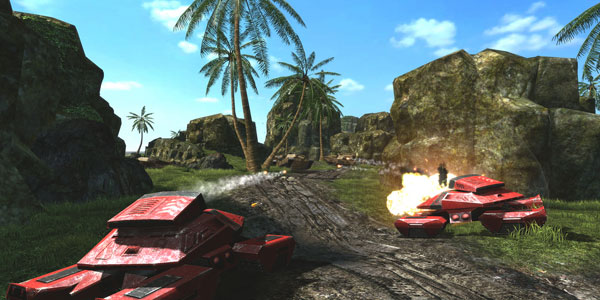 Renegade X is a standalone Tactical FPS game for the Unreal Development Kit (UDK). It is a Command & Conquer FPS game with RTS elements, based on the original 2002 C&C Renegade.
Earlier in the year Renegade X: Black Dawn was released as a stand alone UDK single player game. With the multiplayer always stated as 'coming soon'. Fans of Renegade, and subsequently Renegade X, have been waiting for news about the Multiplayer ever since Black Dawn. About a week ago a Game Design Podcast accompanied by some pre-alpha multiplayer footage was released on youtube.
Renegade X - Game Design Podcast, including multiplayer pre-alpha footage
As a fan of C&C Renegade I tried out Black Dawn, and I was impressed. It brought me back to 'the good old days' of playing Renegade. So I am looking forward to the multiplayer experience.
MLW Games offered a supporting role to the project by offering some download mirrors for RenX Black Dawn's release. We'll also continue to post about important news concerning the project in the future.
Some key points from the video:
AI bots which know how to play 'C&C Mode'
Superweapons will make a comeback, but improved
Air strikes and AC-130s will be in Multiplayer
Free standalone game
Tech buildings: Neutral structures on the battlefield which adds advantages, ie. an Oil rig.
Flying vehicles make a comeback
You can check out the Renegade X website at https://www.renegade-x.com/