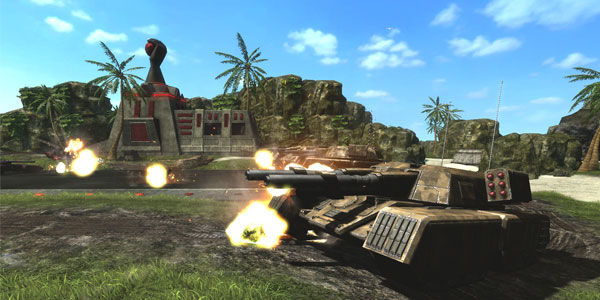 Today saw the release of Renegade X - Black Dawn, a fan made game inspired on the 2002 game C&C Renegade. Black Dawn is a stand alone single player game built on the Unreal engine and released for free. The Renegade X multiplayer is said to be coming out 'after' Black Dawn. No official date has been set as yet.
Find out more or download the game from: https://www.renegade-x.com/.
MLW Games has set up two Download Mirrors for Ren X, which you can find here.
I tried the Renegade X multiplayer beta back in late 2009, which at the time was a mod for UT3. Even back then in it's early form it brought back fond memories of the original Renegade with the stunning remakes of some of the original maps. The new single player 'Black Dawn' looks to have had a lot of work put into it, and the developers have high hopes of this doing well.
The project's following is quite small at the moment, almost cult-like, with just 1841 Facebook 'likes' on their Facebook Page. I imagine this will explode in popularity once released, especially since they made the wise decision of releasing it as a standalone game and not piggybacking off UT3.
This game deserves some recognition simply for the huge effort and the scale of the project. Everything released so far suggests this will be more than just a fantastic reincarnation of a classic game, but a whole new experience in itself.
A video about the project is below.
Follow MLWGames' Mark Willis on Twitter.
Renegade X - Beyond Black Dawn
A video of Renegade X Black Dawn and their plans for multiplayer.