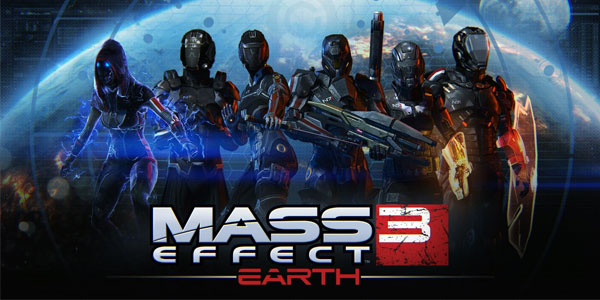 Mass Effect: Earth DLC was released yesterday, here's the trailer:
Mass Effect 3: Earth DLC
The fighting is fiercest when it's your home at stake! Mass Effect 3: Earth adds mods, gear, and new maps for Rio, Vancouver, and London. It features 3 new weapons: Piranha assault shotgun, Acolyte pistol, and Typhoon assault rifle. Six new human N7 classes are also available: Destroyer Soldier, Paladin Sentinel, Demolisher Engineer, Slayer Vanguard, Shadow Infiltrator, and Fury Adept! Each come complete with new and powerful abilities and melee attacks.
Single Player DLC on the way?
After giving in to fan pressure and releasing the Extended Cut DLC last month, game producer Mike Gamble has stated that the team wants to do a proper single player DLC. He stated that Mass Effect 3 is about Commander Shepard so the DLC will continue his story and gamers won't be playing with a new protagonist.
He also stated that no new multiplayer DLC has been planned but the team might consider additional multiplayer DLC if there is demand for it. He also mentioned that BioWare was surprised with the reception the multiplayer mode from gamers as it was introduced to the series for the first time. I for one, played a good amount of Mass Effect online.
The 3 free multiplayer DLC releases so far have improved the experience for the fans of the game. The latest Earth multiplayer DLC has added a new 'Vorcha' class which since release has become really popular even though Vorchas in Mass Effect single player are generally disliked by fans.
It will be interesting to see how the new single player DLC BioWare wants to release integrates into the story, since there is that unusual ending you probably know about if you had a high enough galaxy at war status (or went on YouTube). Shoulder... breathing... rubble?
Follow MLWGames' Mark Willis on Twitter.