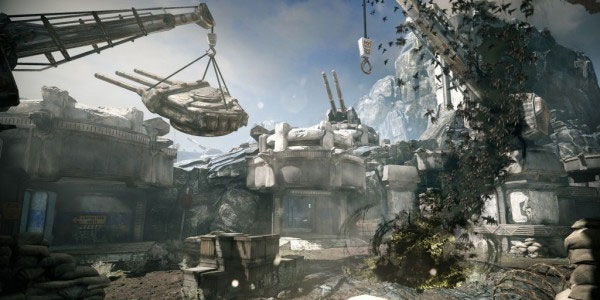 Gears of War: Judgement. The game has been confirmed to be releasing on 19th March 2013, heading straight for the Xbox 360.
It was recently confirmed Gears of War: Judgement will be released 19th March 2013 on Xbox 360 by the studio that brought us BulletStorm.
Judgement is a prequel of Gears of War 1, and will have new in-game campaigns, weapons, enemies and new multiplayer modes - one of them being the highly anticipated OverRun mode.
A new map for the game has also been revealed during SDCC 2012, called 'Island'. It is said to be an archipelago of inter-connected islands off the coast of Halvo Bay. Its main purpose is to serve as a refuelling and supply depot. The individual islands are joined by a multiplex of tunnels and bridges, making way to a land-network of variable size and shape.
Gears of War: Judgement OverRun gameplay on Island
Follow MLWGames' Mark Willis on Twitter.