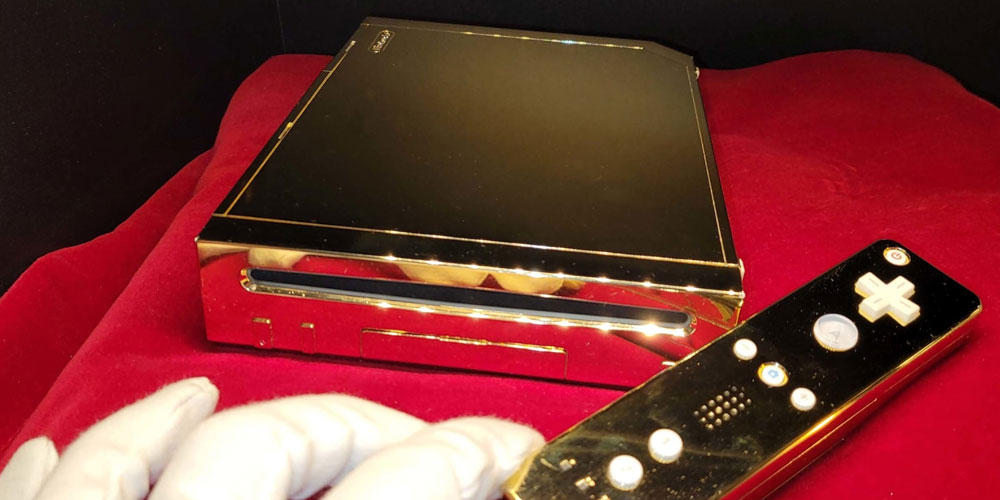 The 24K Gold Nintendo Wii was made in 2009 and presented to the Queen in 2009 by THQ.
According to sources for The Mirror, The Queen shared a love of the Nintendo Wii with her grandson Prince William. She was particularly fond of Wii Bowling.
It all started in 2008 when The Queen 'got hooked' on Prince William's new Nintendo Wii after thinking it looked like 'tremendous fun and begged to join in'. The Princess of Wales had purchased Prince William the Wii for Christmas, but ended up sharing it with his grandmother - The Queen.
From this news THQ during a marketing push for 'Big Family Games' decided to get a special 24-Karat Gold Wii made up for The Queen and gifted it to the Palace. Unfortunately the gift was not able to be accepted - 'For security reasons, the Correspondence Team are unable to accept any unsolicited gifts which are sent to The Queen.' explained Buckingham Palace.
THQ product manager Danielle Robinson told CBS News:
Big Family Games is the ultimate Wii game to get all family members, from grandparents to young children, playing together.
But we thought that Her Majesty the Queen wouldn't want to play on any old console, so an extra-special gold one was commissioned.
We hope that she and the rest of the Royal Family enjoy the game!
The console came with one game, 'Big Family Games' and one Wii remote control.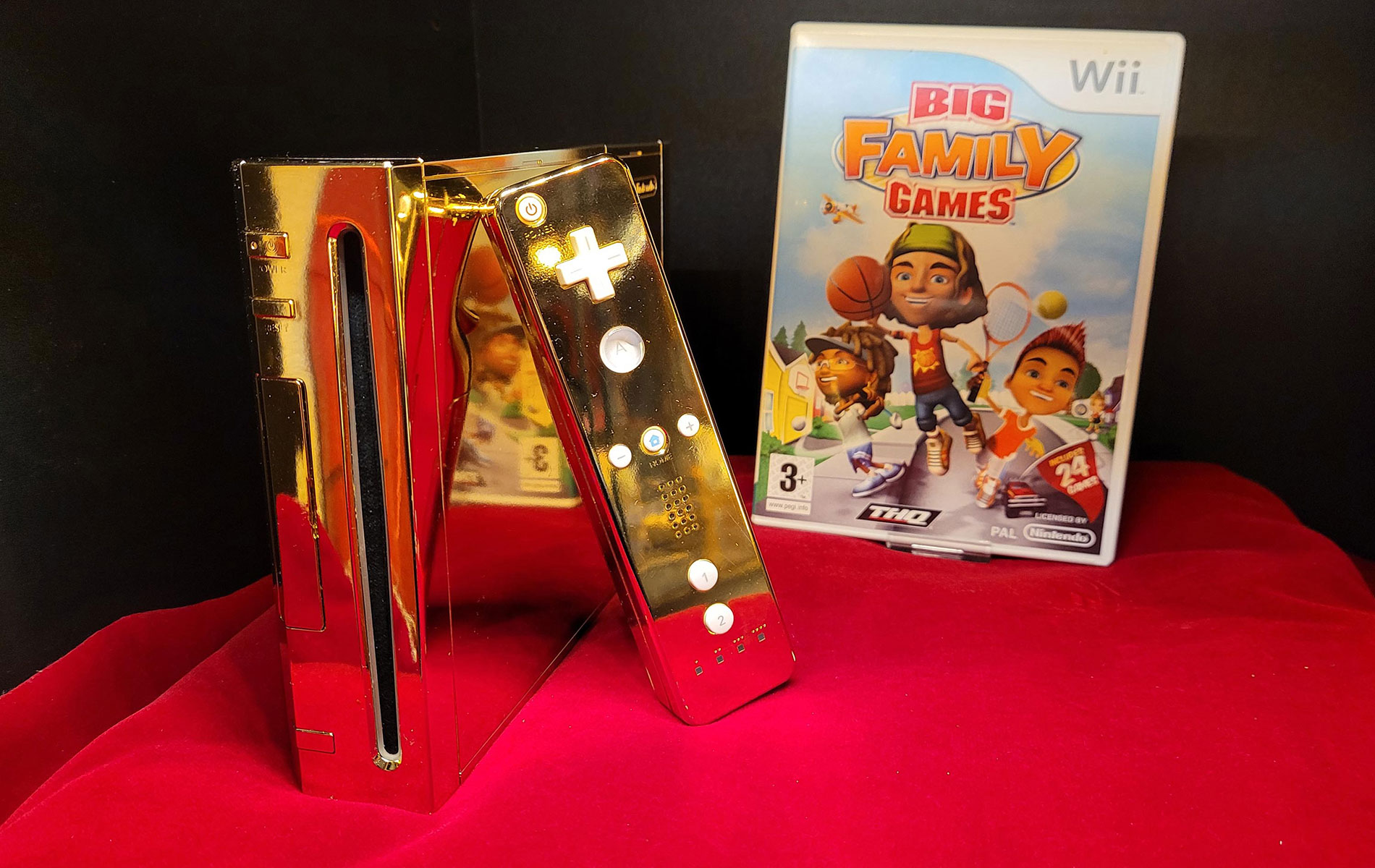 The Wii was presumably returned to THQ, and when they went bust it ended up in the hands of Donny Fillerup, an IT admin from Utrecht in The Netherlands. Donny Fillerup ended up putting the Gold Wii on eBay with a starting price of $300,000.
Currently, the console is no longer for sale on eBay; the reason is unknown.