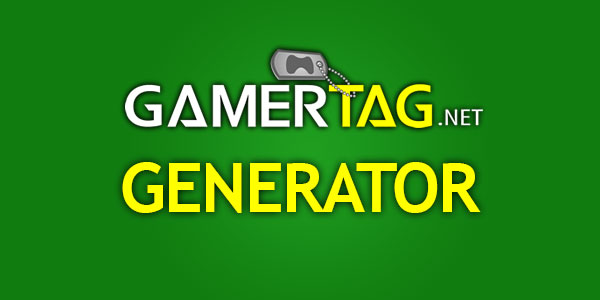 Coming up to two years old now, our Gamertag Generator has been used to create over 34 million gamertags!
It's great to see how Gamertag has helped millions of gamers come up with ideas for their new Gamertag and username for PC, Xbox, and Playstation.
We're always open to feedback - so let us know if you have any ideas or recommendations.
Check it out if you're stuck for ideas.
Go to the Gamertag Generator
Gamertag started back in 2015 as a way to check the availability of an Xbox Gamertag. The news / blog was removed in 2016 to focus solely on the main task everyone was interested in. Starting off slowly, it has become one of the top resources for Gamertag availability checking. In 2020 the Gamertag Generator was added to help expand the purpose of the website and become more useful - more in keeping with the rest of MLW Games as a whole.
The gamertag generator is not just for Xbox - but for any platform needing a username. It could also be useful for Playstation, Discord, Dungeons & Dragons, etc.