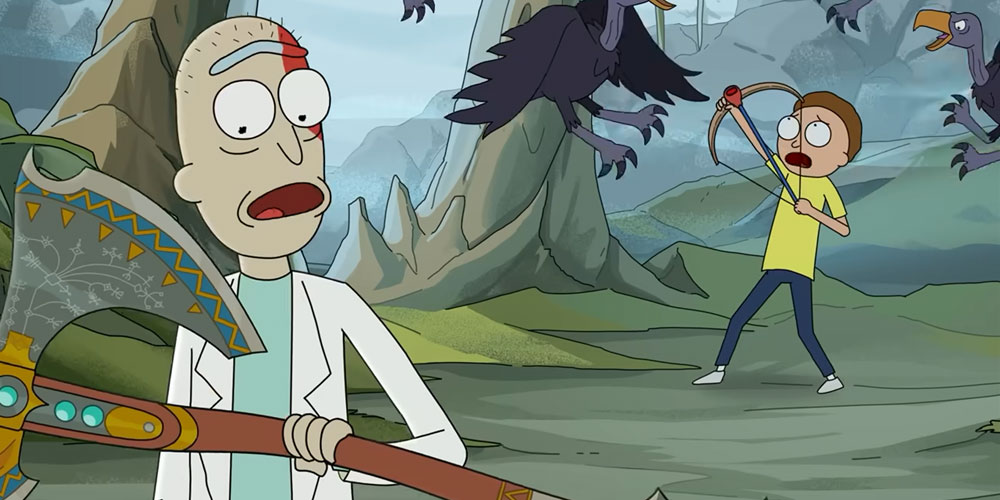 Rick and Morty go on an epic adventure in the nine realms in this Ad / Promo for God of War: Ragnarok which released alongside Sunday's premier of Season 6 of Rick and Morty.
After shaving his head and donning warpaint to roleplay as Kratos, Rick ropes Morty in as Kratos' curious son.
What has shaving your head got to do with it? "Why do we have to do anything, Morty?" Rick asks in his common exaggerated style. To which Morty suggests "Money?". "Yeah, but not this time," says Rick.
Rick and Morty x God of War Ragnarok
Rick and Morty Season 6
Season 6 of Rick and Morty - out now - is being simulcasted in the US and UK. Rick and Morty will be available to watch in the UK on Mondays at 4am on E4 (on then on catch up on All 4) to coincide with the US broadcast.