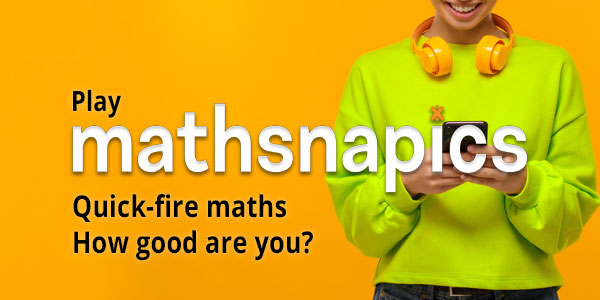 Introducing Mathsnapics - a quick-fire maths game from Scratchmark Games. Play in your web browser for free. Test and train your mental arithmetic and agility. Suitible for people of all ages that are into maths or want to improve their fast thinking mental arithmetic. The game gets increasingly more challenging based on how well you do.
Tap the correct answer quickly to extend your timer. Maths in a snap! A great way to spend a few minutes every day to keep your mind fresh and alert.
Mathsnapics has been played by thousands of players all over the world. How well will you do?
Think you're tough? Put it in hard mode to really challenge yourself!
Play Mathsnapics