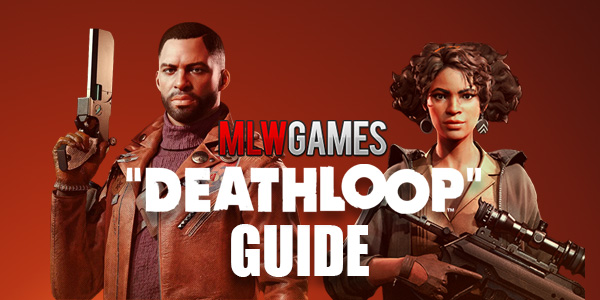 You can do this with or without identifying him.
Video: Devouring of the Lambs and Alpha Burger - Aleksis using his meat grinder - Deathloop
View on youtube
Identify Aleksis for
Devouring of the lambs

lead

Sneak into the mansion and use "Mine Own" trinket to disable the mines protecting the beer supply.

Turn off the Chocolate Beer supply.

Go upstairs quickly and watch as Aleksis gets mad - this will identify him.
Kill Aleksis with his own Meat Grinder
Wait for him to come back into the room.
You can visually identify him from his weapons - he carries golden SMGs.
Wait for him to stand on the trap door and press the button on the walkway above the room.
Alpha Burger and Devouring of the Lambs - Kill Aleksis using his meat grinder - Deathloop
Go to MLWGames Deathloop Guide for more