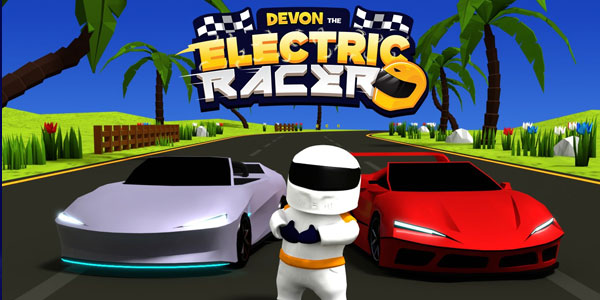 It's out! Play Devon the Electric Racer for free on iOS and Android. Version 1 has now been officially launched.
With unique electric sports cars and supercars to unlock - race at hair-raising speeds though traffic and earn a score based on how electrifying you drive your car! Don't forget your electric car needs charging - pick up battery charge ups to keep you going!


Fast-paced arcade racing - electric car mobile game
Jump in an electric car and race with Devon through the streets in this fast-paced 3D mobile arcade racing game. The future is now.
Ad-free mobile gaming - get stuck in without any annoying interruptions!
Carry out hair-raising manoeuvres as you skillfully weave through traffic to earn points and in-game cash. Unlock unique electric sports and super cars and customize them. Compete with other players on the global leaderboards.
Version 1 was released to both Apple App Store and Google Play today, 11th Aug 2021.