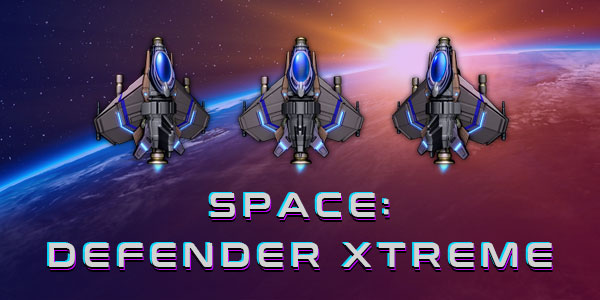 Ten billion total score! The top three players currently are GOL, DAW, and CJR - can you beat their scores?
Latest update live
May saw the release of update 1.3.0 which brings:
1. New special ability: Wingman.
2. "Wasp" ship now unlocked at 250k score.
3. Abilities: Immunity shield now lasts 20 seconds, up from 10.
4. Abilities: Weapon boost ability now lasts 20 seconds, up from 10.
5. Player base shields increased slightly for Woolsthorpe (10%) and Stratosphere (20%).
6. Game UI update.
Available on iOS and Android. Download for free at scratchmarkgames.com/space-defender-xtreme/download
Also, congratulations to player GOL for achieving the massive score of 13.6m!