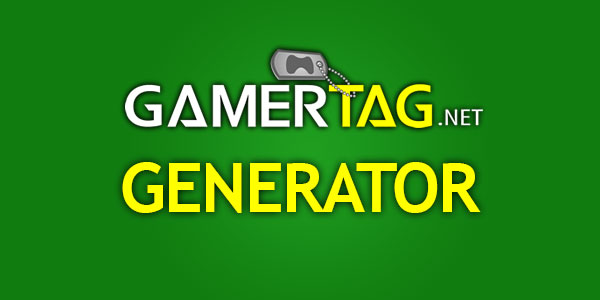 The Gamertag Generator, by Gamertag.net
Create random usernames for PC, Xbox, Playstation, etc with the Gamertag Generator.
It will try and help you with gamertag ideas for a that perfect new username. (It can also be fun for a few minutes too if you enter your own words!)
It's also great for gamertag ideas for girls - with its database of tens of thousands of both male and female names of several common origins, mixed in with billions of combinations of random language or words/phrases of your choice!
It may not create the most badass Call of Duty gamertag, and definitely won't help with your multiplayer kill death ratio, but it may just give you the inspiration you need for a new name once you can get your hands on a PS5.
Check it out if you're stuck for ideas.
Go to the Gamertag Generator
Gamertag.net has served almost 10m Xbox Gamertag lookup requests to date, and with the new generation of Xbox and Playstations out many more people may be joining the consoles' online community.