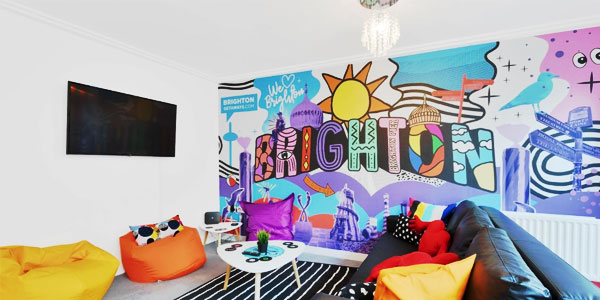 Whether its for a Lan party with a bunch of mates, or a solo escape to game and spend your downtime exploring a new town or city - it's never been easier to get a great short term rental apartment to get away and enjoy yourself.
With the dramatic rise of companies like AirBNB and Booking.com the style and range of available apartments to rent is evolving rapidly. Many have great TV and sound system set ups with great super fast Wifi.
When we were young we had plenty of time but didn't have the money to play games. Now we're older and have the money but lack the time to play games. Maybe it's time to take a break from real life and enjoy the time we have - for do we stop playing because we get old, or do we get old because we stop playing?
Save 10% on an English seaside gaming getaway.
With the collapse of a company in Brighton, UK (just south of London) another local company wants to help with 10% off your stay when you book with Brighton Getaways, a Brighton Holiday Homes alternative, when you use voucher GAME10.
Brighton is popular great young city with plenty of gaming adventures to be had in short term luxurious apartments and/or the various gaming cafes/bars around the small city. Plenty of D&D groups can be found on Meetup.com, and gaming cafes/bars such as Loading.bar, GOVR Cafe Brighton, PCBANG, Ninja Game Den, and Dice Salon.
Have you ever been on a gaming vacation? Would you like to?
C:\ Side Quest, Brighton