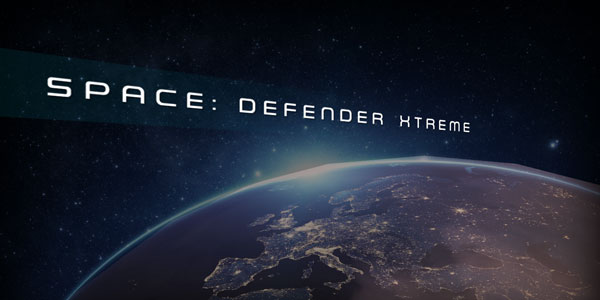 We'd like to introduce you to our first mobile game - Space: Defender Xtreme.
Launched back on Nov 30th 2018, Space: Defender Xtreme is a never ending 2D retro style arcade space shooter. It's 100% free - no ads, no purchases, no over the top permissions - just simple honest free gaming!
Space: Defender Xtreme Trailer
Defend the Earth from hordes of alien attackers! How long can you defend the Earth for?
- Choose between various unique space craft - each with its advantages and disadvantages.
- Various alien enemy types, which get gradually more difficult.
- Switch between different weapon types.
- Boss levels which get significantly harder each time.
- Collect Shield, Weapon, and Health power-ups to help with the ever increasing might of the enemy.
- Explosions. Explosions. Explosions!
- Your shields and weapon battery recharges, but your health does not.
- Global stats and leaderboards!