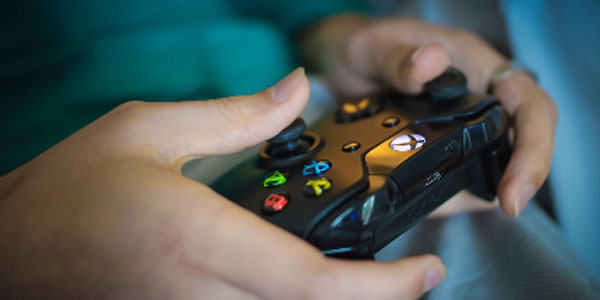 Here at MLW Games, our primary focus is providing engaging content for our readers and we focus on games of all genres for platforms such as Xbox One, PS4 and the PC. We are nearing the end of what has been a fantastic 2017 and 2018 looks set to be even better with a massive number of titles set to be released all throughout the year. We're pretty excited so we've compiled a list of some of the games that we are particularly excited about as well as some ideas for where we think the industry is headed.
Fable Fortune
If you are an MMO player then there is every chance that you have encountered the Fable franchise and we are heading back to Albion in this latest instalment for the franchise there is a wide range of colourful characters available and the classic morality system in place so will you be good or evil? This has always been the question for Fable games with the player getting to choose between good and evil outcomes after most quests. You're going to need to be agile and have a strategy to succeed at this game and we cannot wait to play it.
Dauntless
It's time to forge your weapons and gather your allies and this is game is also about cooperation with some fantastic options available. It has been developed by Phoenix Labs and the graphics are incredible. The fantasy world is immaculate and players will need to explore the world known as the "Shattered Isles" and players will compete as "Slayers" with the aim of banding together to contest with the harsh environment. Do you have what it takes to survive the Shattered Isles? Will you become Dauntless?
World of Warcraft: Battle for Azeroth
Blizzard Entertainment's biggest game is still reeling in the punters and although the company hasn't been publishing its subscriber figures anymore, millions of people are still Warcraft fanatics. The latest expansion is set to take the game back to its roots and the main focus of Battel for Azeroth will be the Alliance vs The Horde. The PVP system is set for a major overhaul and players can continue their journey up to level 120. Warcraft still rules the MMO world 13 years on.
Bless Online
Another immersive MMO and Bless Online is free-to- play and offers an MMO experience like no other. You can choose from 7 races and 7 characters as well as pick your side. You can join the Holy Empire of Hieron or the Southern Union of Independent Races. There are some top-notch customisation features and then you can embark on your epic journey. There are 100 vs 100 realm PVP battles to look forward to so Bless Online is shaping up nicely.
Other Games
While most of the games that we have looked at are MMOs there are plenty of other games to look forward to in 2018 as well. Online gamblers can expect plenty of free new bingo games in 2018 including new bingo sites whereas Nintendo players can expect plenty of new Nintendo Switch games as well. We also expect plenty of new mobile MMOs to be released for mobile devices including smartphones or tablets so it really is shaping up to be a fantastic 2018 for the gamer!