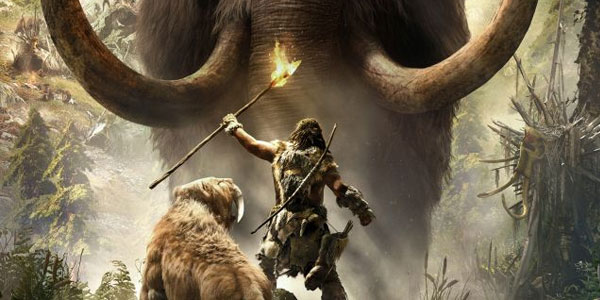 Far Cry Primal - reveal trailer
The award-winning Far Cry franchise that stormed the tropics and the Himalayas now enters the original fight for humanity's survival with its innovative open-world sandbox gameplay, bringing together massive beasts, breathtaking environments, and unpredictable savage encounters.
Welcome to the Stone Age, a time of extreme danger and limitless adventure, when giant mammoths and sabretooth tigers ruled the Earth, and humanity is at the bottom of the food chain. As the last survivor of your hunting group, you will learn to craft a deadly arsenal, fend off fierce predators, and outsmart enemy tribes to conquer the land of Oros and become the Apex Predator.
You will play as Takkar, a seasoned hunter and the last surviving member of your group. You have one goal: survival in a world where you are the prey.
This isn't the Stone Age you thought you knew. This is the Stone Age with irreverence and mayhem. This is the Stone Age by Far Cry.
After the last Ice Age, the glaciers retreated to leave behind a land blooming with nature and resources where humans and animals alike can thrive - provided they have what it takes to prove their dominance.
Loading...