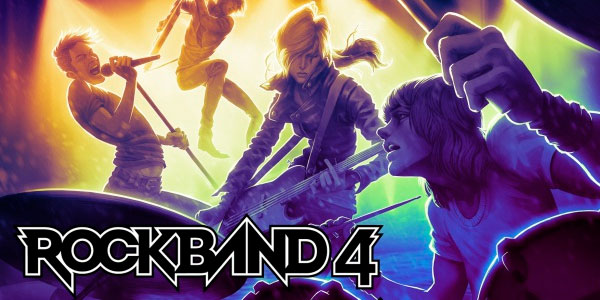 After months of hints, Harmonix has just confirmed that the Rock Band series will be returning on current-gen consoles this year.
It will be on PS4 and Xbox One, and Harmonix intends it to be fully backwards-compatible with ALL plastic instruments you may have already bought back in the mid-late '00s, and is working with Microsoft and Sony to make this a reality. There will be new instruments to buy if you want to buy them, and people who pre-order them will get exclusive colours.
All the DLC you bought for last-gen versions of Rock Band will be carried over.
It's no longer being published by EA - instead, Harmonix is partnering with Mad Catz both to manufacture the new instruments and to distribute the boxed game.
Rock Band 4 is intended to be a platform that lasts for years rather than the first step in another sequence of yearly releases. It will be continuously updated with new songs, modes, and anything else the community wants It will be out during summer
Harmonix isn't ready to show the game yet, Sussman says, but he insists it's not just a straight port of the older-gen console versions. "On the one hand we don't want to tinker with a core mechanic that has been very successful, on the other hand we want to push the envelope with regards to what people expect. We have a lot of really cool things up our sleeves, things that we're excited to show in the E3 timeframe."
Loading...