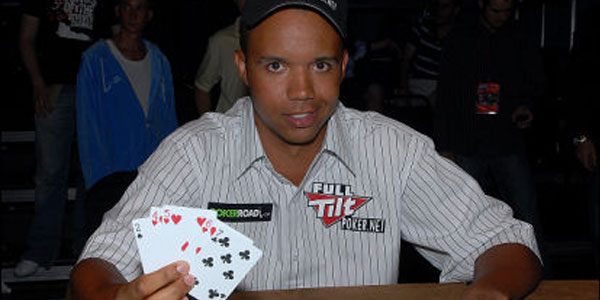 It's not been the best end to the year for poker prodigy Phil Ivey.
The star, who has amassed millions of dollars throughout his career as a professional poker player, has reportedly lost £500,000 in December alone after a series of unsuccessful trials at poker site Full Tilt Poker.
38-year-old Ivey, who was part of the original design team for the website, has a tricky relationship with the company. In 2011, the star filed a lawsuit against Full Tilt Poker for $150,000,000 after he claimed that the company breached his contract.
Now, with the lawsuit behind him, 'No Home Jerome' finds himself behind some of the top players including 'AthaCliath' and Patrik 'FinddaGrind' Antonius. This comes as a second blow for Ivey, who also found himself back in the courtrooms once again this October after suing a land-based casino for not receiving a full payout.
The case has been a long and drawn out one, with the original conflict having taken place in 2012. However, it emerged in October that Ivey was accused of cheating and as a result he ultimately lost the case.
Back in 2012, Ivey was seen gambling in a much-loved casino haunt of his, the Crockfords Casino in London's Mayfair. After staking £1 million in a game of Baccarat, Ivey soon won back £7.7 million, and was told he would receive his winnings electronically once he returned to the US.
However, upon his return, Ivey had only won back his stake, for which he promptly took the club's operator, Genting Casinos, to court. But representatives at Genting Casinos alleged that Ivey has been cheating during the 'Punto Banco' version of Baccarat. With the help of a friend, Ivey used a technique known as edge-sorting, in which the player looks for tiny imperfections in the playing cards and can therefore determine which cards have already been picked. The practice is not technically 'illegal' in most casinos, but, akin to card-counting, it is generally frowned upon.
Ivey specifically asked for his own cards to be used, and hence the judge ruled in favour of Genting Casinos. The star is now considering appealing the verdict, claiming that he would never risk his reputation by cheating.
Indeed, it may be harder to cheat in an online casino, and this could be why Ivey finds himself in such a bad situation as a result of his latest games with Full Tilt.
Let's hope 2015 fares better for the star.
Loading...