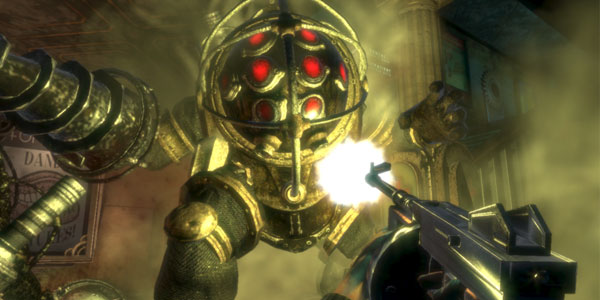 BioShock's publisher 2K has announced the original BioShock will be coming to the Apple App store this summer for the iPad Air, iPad Mini 2, iPad 4, iPhone 5C, iPhone 5S, and iPhone 5. It will not work on older devices.
It appears to be a full version of the original BioShock, complete with all of the first-person shooter action found in the game. Players will go the underwater city of Rapture once again, and the story will be the same as the original, according to Irrational and 2K.
No pricing has been revealed, but 2K have stated it will be a 'premium priced' iOS game.
Gamespot have played it: Watch the video
Loading...