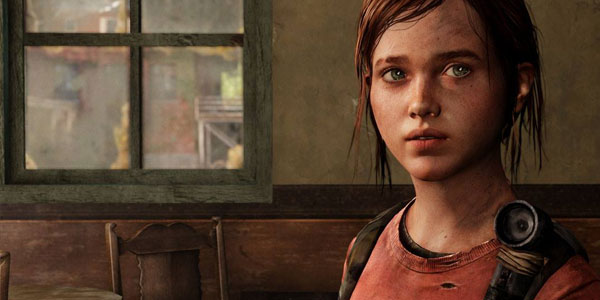 The PlayStation3 zombie thriller The Last of Us was the big winner at the video game Baftas awards (The British Academy of Film and Television Arts), taking home the top prize of best game.
It was one of five awards won by the game, including a best performance prize for voice-actor Ashley Johnson.
"The team worked insanely hard for three-and-a-half years, and put a lot of faith in us, so coming out the other side and bringing all these awards home to them is super exciting," Developers NaughtyDog said, speaking to the BBC's Dan Emery at the London event.
Rockstar
Scottish company Rockstar was honoured with the Bafta Fellowship Award, which drew a standing ovation upon receiving the accolade. In his acceptance speech co-founder, Dan Houser, said: "This is a tremendous honour to us as a mostly British-run company. This is the first time, as far as I know, that Bafta has given an award to 900 people.
Rockstar is a team and a family and it has always been our policy to focus on collaboration. Games are made by hundreds of amazingly talented people, sometimes happily, sometimes with screaming arguments, but always with a passion for the project."
Awards
| | |
| --- | --- |
| Category | Winner |
| Best action and adventure | The Last of Us (Naughty Dog) |
| Debut game | Gone Home (The Fallbright Company) |
| British game | Grand Theft Auto 5 (Rockstar) |
| Best music | Bioshock Infinite (Irrational Games) |
| Best story | The Last of Us (Naughty Dog) |
| Strategy and simulation | Papers, Please (Lucas Pope) |
| Artistic achievement | Tearaway (Media Molecule) |
| Audio achievement | The Last of Us (Naughty Dog) |
| Sport | Fifa 14 (EA Sports) |
| Family | Tearaway (Media Molecule) |
| Game innovation | A tale of Two Sons (Starbreeze Studios) |
| Mobile and handheld | Tearaway (Media Molecule) |
| One to watch | Size DOES Matter (Team DOS) |
| Game design | Grand Theft Auto 5 (Rockstar) |
| Multiplayer | Grand Theft Auto 5 (Rockstar) |
| Best performer | Ashley Johnson as Ellie in The Last of Us (Naughty Dog) |
| Best game | The Last of Us (Naughty Dog) |
| Bafta Fellowship | Rockstar Games |