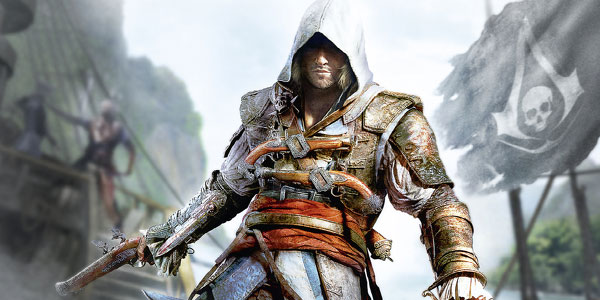 The year is 1715, and outlaws rule the Caribbean seas. Here, you're at the helm of an adventure unlike any other...
Watch 13 Minutes of Caribbean Open-World Gameplay with commentary from game director Ashraf Ismail. Gain insights directly from the development team on all that's new to explore in the vast, diverse Caribbean open world such as hunting for lost treasures in uncharted islands or brand new naval features, including upgrading the Jackdaw with new weaponry and recruiting your crew to conquer new enemy ships at sea.
AC4: 13 Minutes of Caribbean Open-World Gameplay
Set in 1715, playing as a pirate assassin named Edward Kenway. This would make you the father of Haytham and Grandfather of Connor.
Set sail for a unique adventure in the Caribbean where you will live by your own rules, explore uncharted islands and discover the gritty life of the legendary outlaws of the 18th century.
It will be available on Xbox, PS3 and PC.