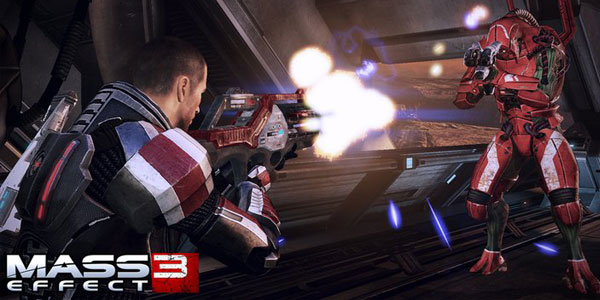 In a post on the BioWare Blog Studio Director Yanick Roy, of BioWare Montreal, informs us of a reshuffle within BioWare's offices and how Mass Effect 4 will use 'the amazing technology of Frostbite as its foundation'.
There is really not much I can tell you about the game right now, except that it will be built with the amazing technology of Frostbite as its foundation, enhanced by many of the systems that the Dragon Age III team has already spent a lot of time building.
Roy also mentioned that the game 'will be very respectful of the heritage built over the course of the first three games,' but that 'with the original trilogy now concluded and the switch over to a new engine, we are exploring new directions, both on the gameplay and story fronts.' However, 'you can still expect the pillars the franchise is known for to be fully intact, including diverse alien races, a huge galaxy to explore, and of course rich, cinematic storytelling.'
It was revealed last week, See: IGN, that the next Mass Effect was in the early stages of production.