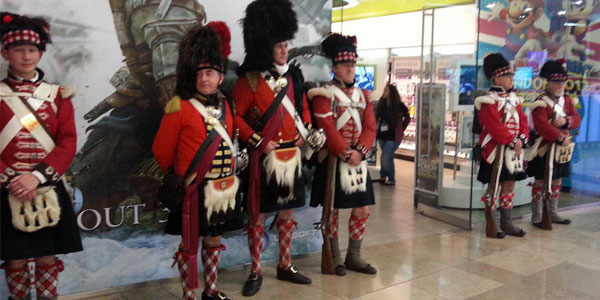 This evening UK video game retailer Game held a pretty serious midnight launch for Assassin's Creed 3 in the Westfield Shopping Centre, next to the London 2012 Olympic Park.
The Stratford store was turned into a 'winter wilderness' with snow machines, while Redcoats patrolled around. Gift bags were handed out to everyone, and raffles were held.
Although there were prizes on offer for the 'best dressed Assassin', not many cosplayers turned up.
Attention!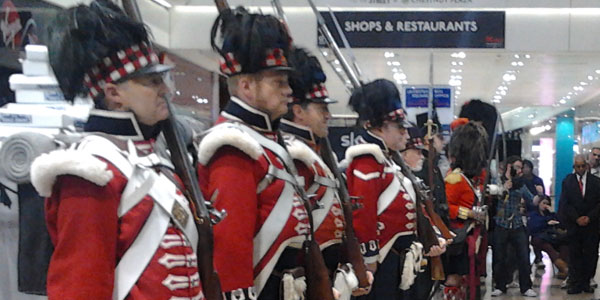 Game Westfield Midnight Launch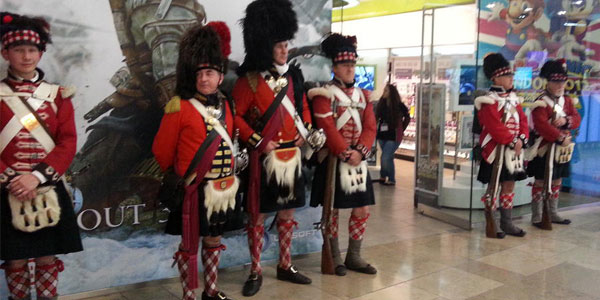 Two very talented cosplayers came as Connor.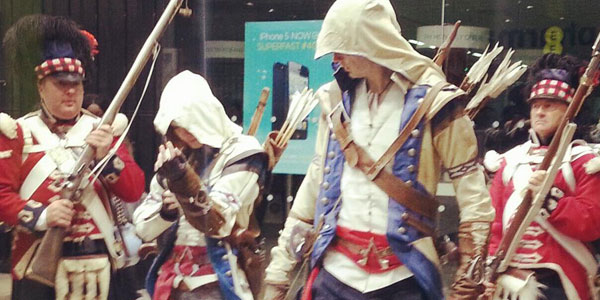 Connor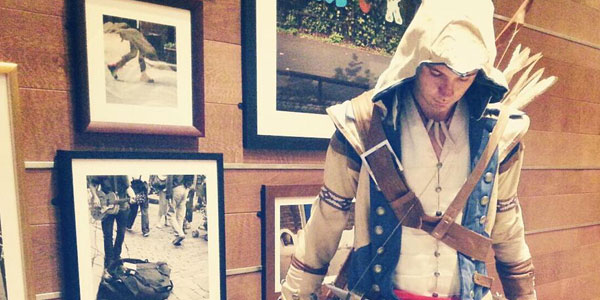 Present arms