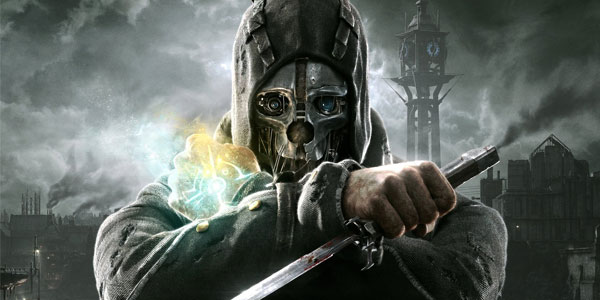 "It feels like we've made the first assassination game where you don't actually have to kill anybody."
We're now getting very close to the launch of Dishonored, an exciting new game from Arkane Studios and published by Bethesda. With just around a week away from launch, below are the 'Developer Diaries' videos, released last month.
Dishonored takes place in the industrial city of Dunwall, modelled after late 1800s-early 1900s London and Edinburgh, that is ruled over by an oppressive regime. In the city, technology and otherworldly forces coexist. Dunwall is a center for fishing and whaling, with whale oil a valuable resource necessary for powering the city.
Following philosopher Esmond Roseburrow's discovery of whale oil's use as a fuel, known in the city as trans, the government used it to develop powerful weaponry which in turn bred government corruption
Dishonored looks promising, and offers game mechanics not available in other games at the moment.
Dishonored Developer Documentary Part 1 - Inception
Dishonored Developer Documentary Part 2 - Immersion
Dishonored Developer Documentary Part 3 - Experience
Dishonored Developer Documentary Part 4 - End Game
The game was first announced on July 7, 2011, by Bethesda Softworks as a first-person stealth action adventure game for Microsoft Windows, PlayStation 3 and Xbox 360.
Revenge solves everything.