Fristad Rock - Boathouse
For story (and fun) purposes I'd recommend going in without knowing what to do or how to do anything the first time you go to the Boathouse. It's a nice side part of the story and lore.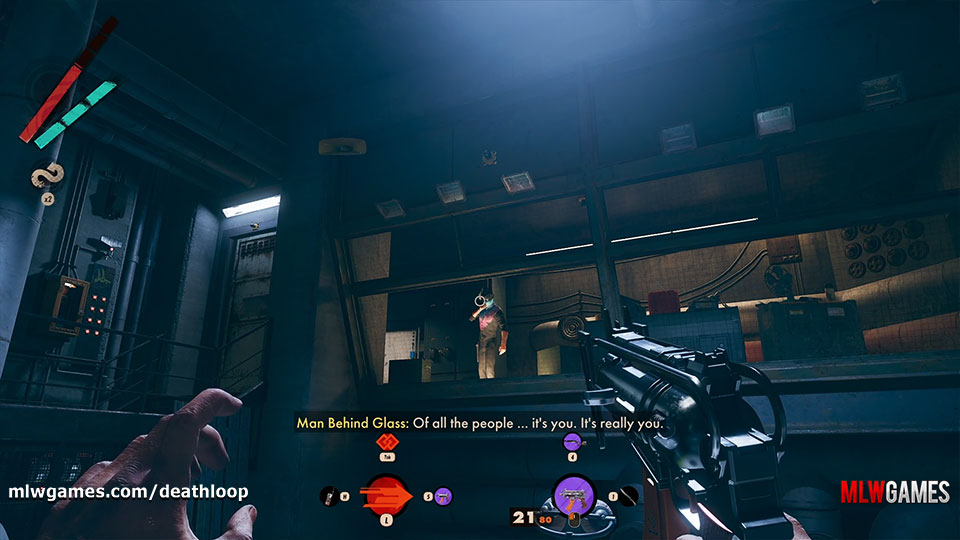 Man Behind Glass - Escape
Afternoon only
To escape the boathouse you need to quickly peek through the control room door to see the numbers on the whiteboard. Pull the corresponding levers under the stairs (kick the wooden planks to break them).
You also need to hack the Device above the small red/orange box with a glass door on the wall to the left of the control room door. Use your hacking tool to hack it to open the box and press the button once powered up.
There is also a trinket that makes you immune to gas - which could be handy but not really needed.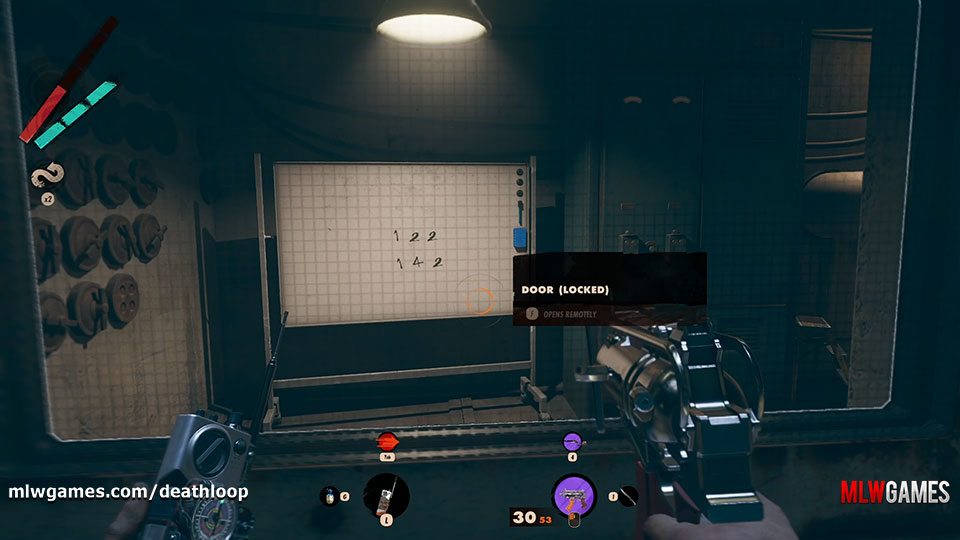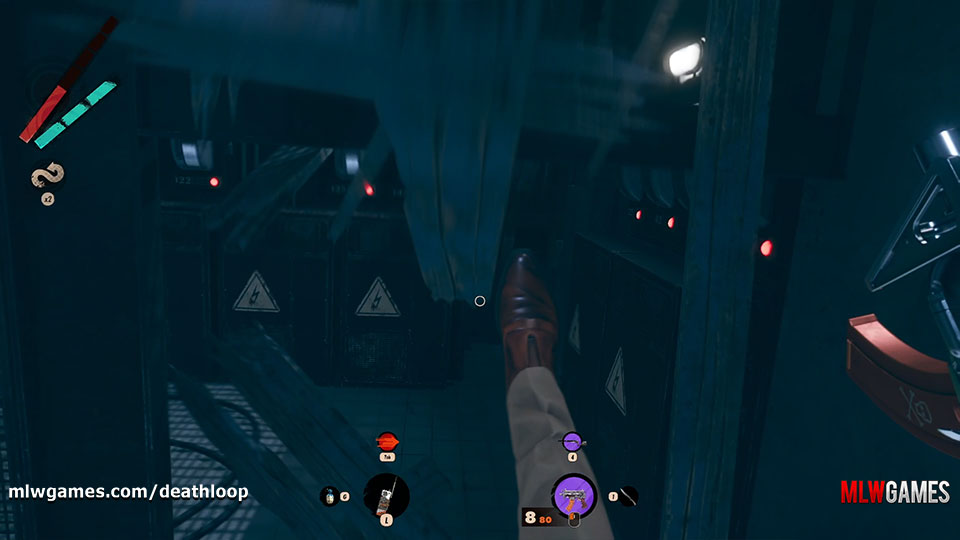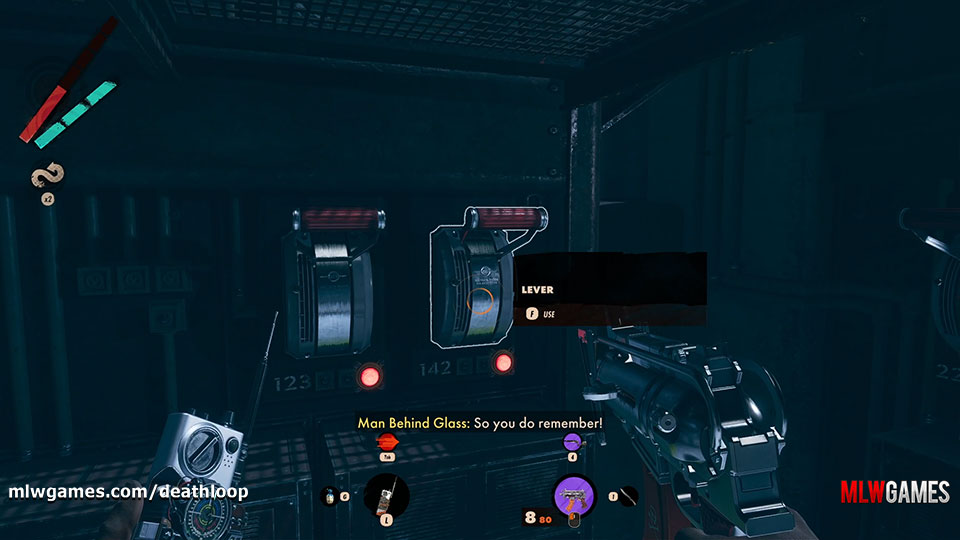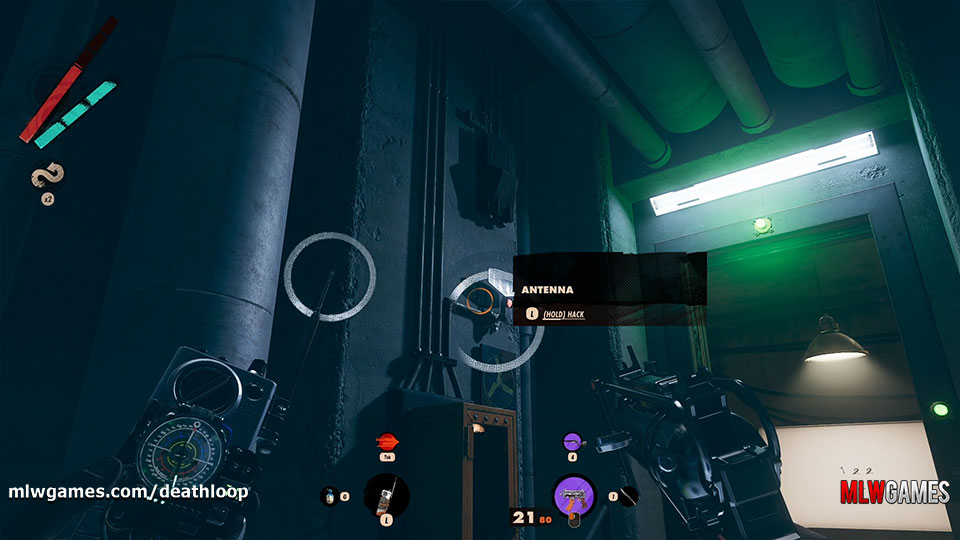 Boathouse - Access control room
Morning/Noon
To get access to the Control Room within the Boathouse takes some pre-planning. We need to get a crank wheel, so order one from the Delivery Booth in the Morning. (You can order them to Fristad Rock from anywhere.)
How to get the code for Delivery Booths
Fristad Rock: Afternoon
Now go to Fristad Rock Afternoon and pick up your Crank Wheel from the delivery booth. Take your Crank Wheel to the Boathouse and shut off the gas supply BEFORE going into the main area. The pipe to shut off is just to the left when you enter the hallway.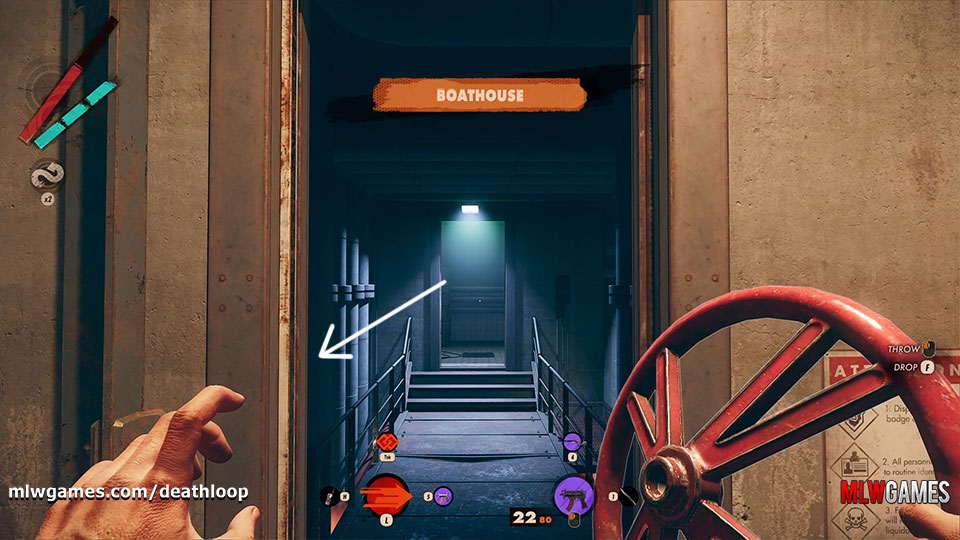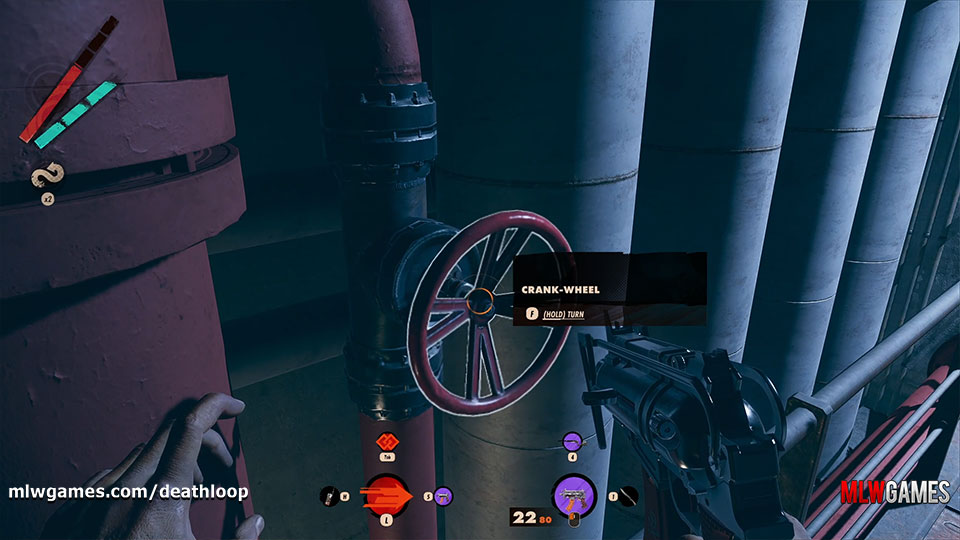 Boathouse - Access control room
Events will now play out differently and you'll gain access to the control room. Inside is an Audio Cassette and Note.