Fristad Rock - Noon.
Enter Fia's Facility from the main entrance (double big doors). To the right is a room with a note/diagram called Reactor Schematics.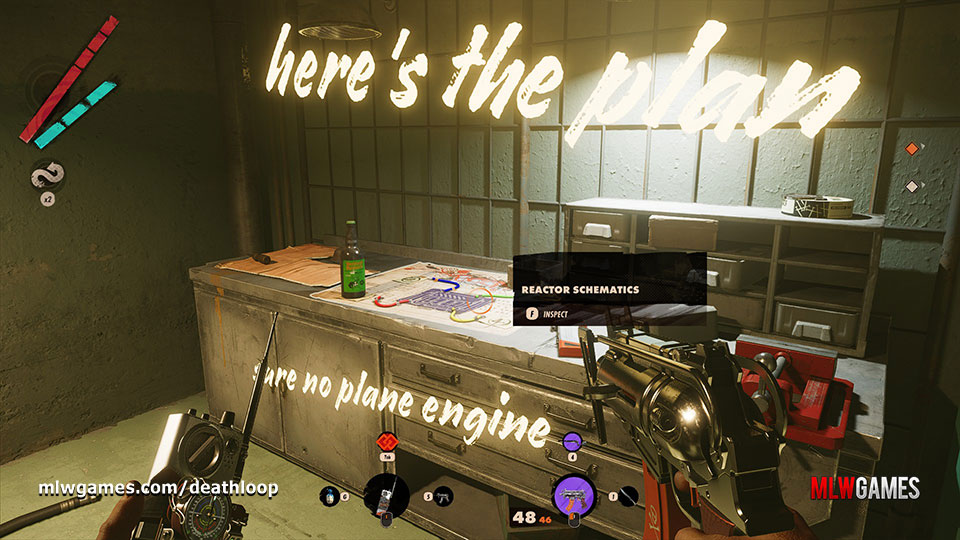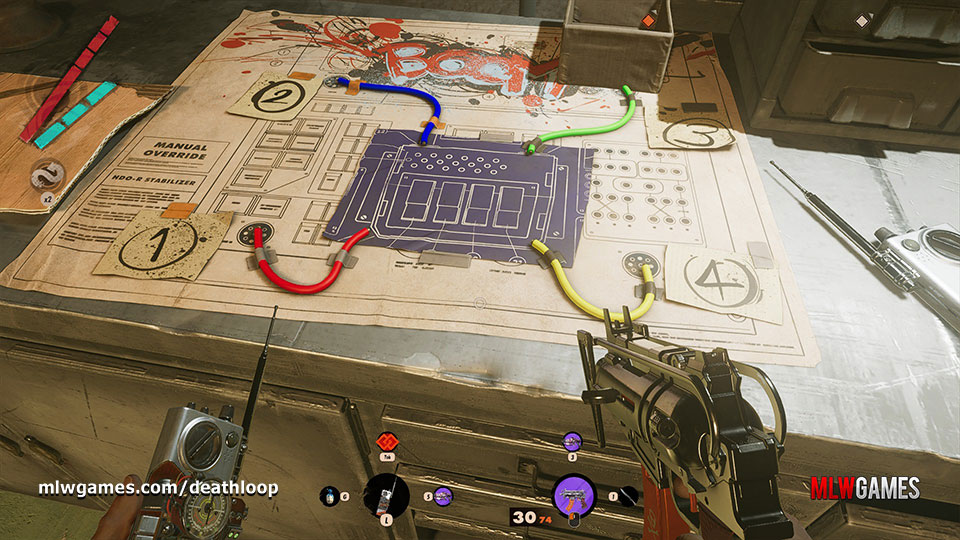 This note shows you the correct order to cut the wires on Fia's Reactor.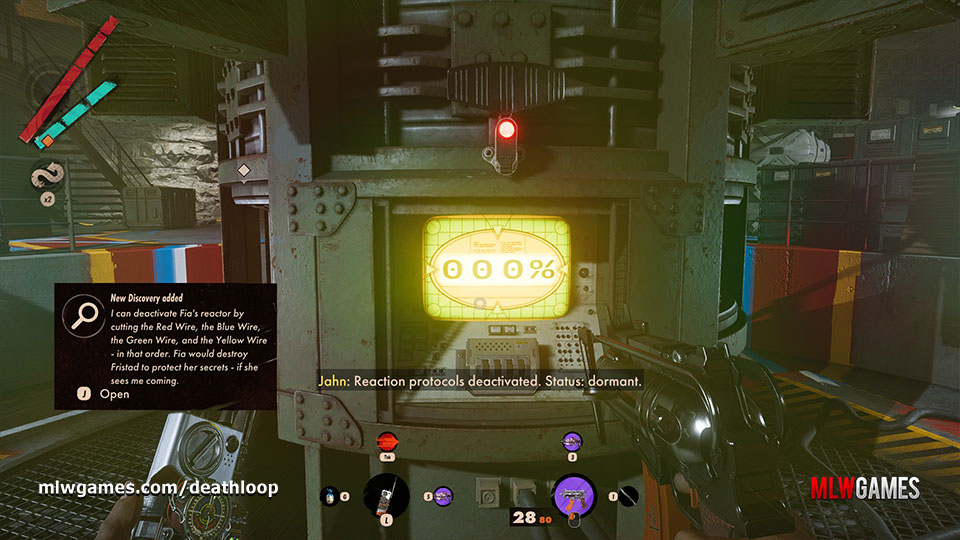 Go to the large pillar with the reactor controls.
Hack the control panel to open it.
Cut the wires in the same order as on the diagram and the reactor will power down.
Once you learn the correct order once, you remember it across loops.